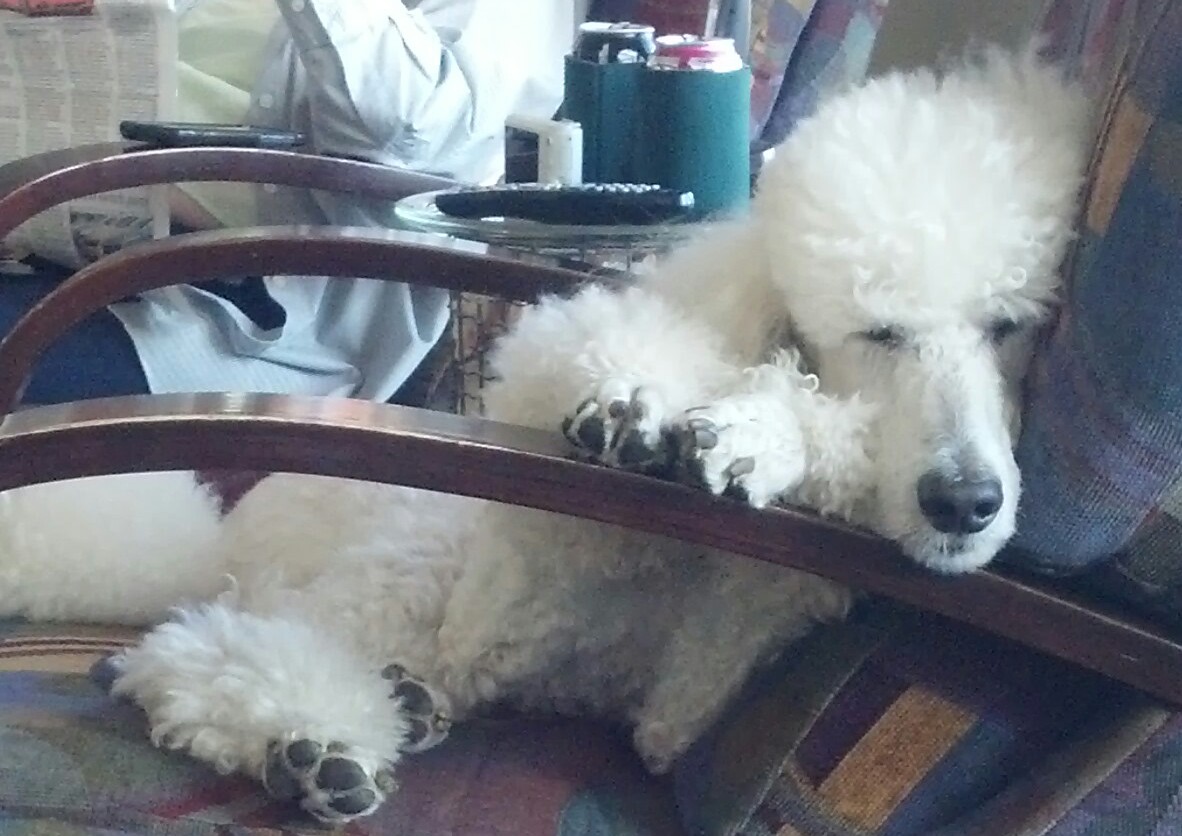 Ch. Pinafore White Ocean Breeze had impressive show credentials.  He finished his championship with seventeen points and four majors, two more than the required two majors.  He also campaigned briefly as a special, against other champions.   He defeated enough other champions in the show ring to have fulfilled this leg of a grand championship.  Since the cost of continuing in the show ring was...and is...so extraordinarily expensive we, sadly, retired him from the show ring.  We are pleased that his offspring have continued his legacy with their dad's lofty show results.  His offspring, also, are wonderful pets.  Loving, playful and devoted to their forever families. 
Kai was always our class clown.  He was always happy, always alert.  He was a joy.  And he was our loyal friend.   Here are some of his wins in the show ring and also pictures of our guy when he was at home.  He spent more time on the furniture than I did!
Kai is the sire of generations of champions, all of whom are wonderful!